Cal Farley's youth participate in rough-stock clinic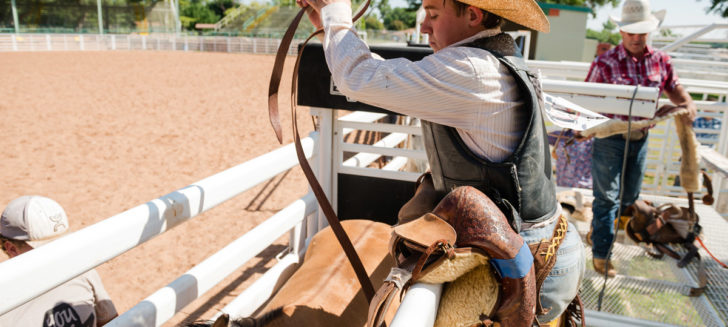 In preparation for the 74th annual Boys Ranch Rodeo and other rodeo competitions, Cal Farley's Boys Ranch held a rough-stock clinic this week to help our bronc and steer riders practice and refine their technique. For many of the boys and girls at Cal Farley's, the sport provides an opportunity for our youth to experience adventure — one of six universal needs along with safety, belonging, achievement, power and purpose that we have recognized must be met for individuals to reach their God-given potential. These six needs comprise Cal Farley's Model of Leadership & Service.
Rodeo meets these needs in many capacities from providing a sense of belonging through camaraderie and the relationships our young people build with peers and mentors — and even the cheering crowd — to all they achieve while practicing to improve and place in an event. As many of our youth who participate will attest, rodeo inspires healthy competition while developing the internal drive to work hard.
Photos from the rough-stock clinic