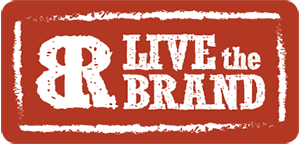 According to the Anxiety and Depression Association of America, one in eight children suffers from anxiety. This likely isn't news to parents.
And, among the most daunting of personal fears for children is being the 'new kid' in school or another social setting. While older children often are better at hiding these fears, the impact of suddenly being thrust into an unfamiliar environment can be daunting for young people of all ages.
Here are some helpful tips to help your child overcome their anxiety:
THE DO's
Demonstrate understanding — One of the best ways to manage fear is to understand it. Talk through new situations with your child ahead of time. Talk about how — and why he feels — to bring the rational mind to bear on the situation.
Send the best message — Telling your child to 'stop being a baby' or 'don't let it bother you' only builds self-doubt. Instead, encourage your child by affirming it's OK to feel the way he does. Talk through the issues together, looking for helpful solutions.
Model bravery — If your child sees you hesitate or shy away from new situations, it's likely he will, too. Be the man or woman your child needs to see — you'll give him some positive shoes to grow into.
Give love — More than anything else, make it clear to your child you will always support them. Letting him feel your reassurance, even when you're not with him, empowers him to face his fears with confidence.
THE DONT's
Ignore his concerns — Remember, these are your child's fears. Don't dismiss them just because you may not share them. By sharing his fears, your child is placing confidence in you. Communicate about why he feels the way he does. Even if you see no cause for alarm, just talking about it will make him feel better — and strengthen your bond to each other.
Ridicule his fears — Making fun of something your child finds intimidating doesn't make him more mature, or accomplish any positive goal. In fact, it may only drive a wedge between you and your child, and deepen the problem in the long run.