Dr. Mike and Georgia King: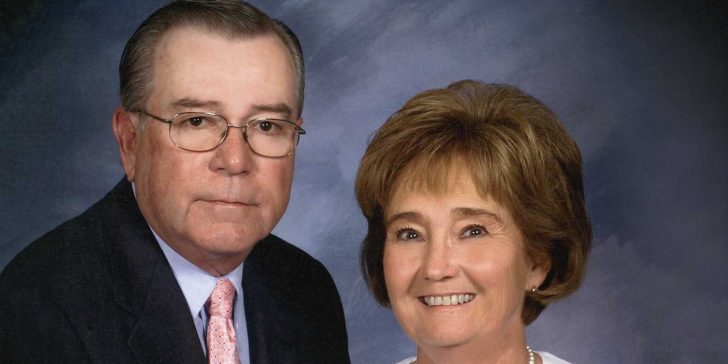 In 1955, Mike King moved with his family to Amarillo, Texas, from the small town of San Jon, N.M. Though he was still in primary school, Dr. King was aware of the special work of Cal Farley's. He saw Cal Farley's youth when they would make trips into town, and he recalls his school holding fundraisers to help the boys who lived at Boys Ranch.
The young Dr. King knew those boys needed help. The idea of paying forward through giving from what he'd received was a value he learned in his early years. His grandparents had provided the perfect model for him through their own generosity to a young man not unlike the boys at Cal Farley's.
"Seeing your family share with others when you're younger definitely has an impact on you," Dr. King recalls.
A career serving children
Remaining in the Texas Panhandle, Dr. King attended college in the mid-1960s, where he met his wife, Georgia. He then pursued a doctorate in public education, eventually becoming a district superintendent in a career that spanned more than 30 years. He was active in his community and, in 2006, joined the Cal Farley's Board of Directors.
Through his service to Cal Farley's, Dr. King became truly familiar with the lasting impact Cal Farley's has on so many young people. He was impressed by the safe, Christ-centered environment and by Cal Farley's commitment to excellence in everything it did.
"The scope of the programs we offer, and the changes that have taken place over the last 15 or 20 years suprised me," Dr. King explained.
Inspired to give
Inspired by the transformative work taking place at Boys Ranch, and motivated by a desire to make a difference in the lives of Cal Farley's youth, Dr. King reached out to Cal Farley's about donating some land he owned.
"My first thought was that I could sell the land if it could be useful to Cal Farley's," Dr. King said.
As the Kings explored their gift options with Cal Farley's staff, they discovered an opportunity they'd not been aware
of before, a charitable gift annuity.
"I thought this is almost too good to be true!" Dr. King said.
Through a charitable gift annuity funded with the land, the Kings provided for the young people at Cal Farley's while at the same time enhancing their own financial well-being.
"All you have to do is understand where these children have come from and where Cal Farley's gives them the opportunity to go to get a real warm feeling about what you're giving," Dr. King said. "It's just a real special thing."