Melody: Beauty from ashes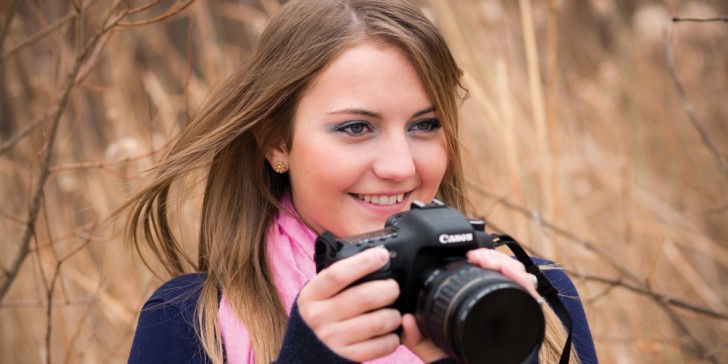 Wildfire. Residents of the American West know all too well the unrelenting destruction these raging, uncontrolled infernos can wreak, destroying everything in their path and leaving a landscape seemingly forever marked by the scars.
But after the fire comes rejuvenation. And, when life rises from the ashes, it brings unspeakable beauty to a land dominated by desolation.
It's a fitting metaphor for Melody's journey.
"
"Beauty from Ashes … that's kind of what this is," remarked Melody's mother, Carol. "That's really what I see … a lot of beautiful things."
Smoldering embers
Melody, 17, can hardly recall a time without the burning destruction of family discord. Unbearably cramped and unkempt living quarters in the family's Colorado home led to fights with her six siblings. Her father's battle with alcoholism only escalated the bickering. At times, when her parents weren't speaking, Melody said she and her siblings became intermediaries. The stress took a toll on everyone.
"They (didn't) talk," Melody said, "so we were the communicators. It's just a crazy, unstable environment."
Melody shared a small room with two of her sisters. They slept on bunk beds, with Melody and one sister on the full-size bottom bed and their oldest sister on the top bunk. The tight confines forced Melody's dresser into the hallway, next to what she described as stacks of papers and "piles of stuff." Even Melody's shared bed became too overrun with sundries to fit two children.
"I slept on the couch a lot of my childhood," Melody recalled. "I'd see my dad either yelling at my mom … or working until who knows when … I never really had a place to call my own."
Despite the overwhelming obstacles, Melody managed to stay fairly grounded. She struggled mightily to not let the emotional devastation overcome her, but, as a child she had an escape at school. She found it enjoyable, and the structured environment gave her a balance to her frenzied home life.
When she entered high school, that changed.
Ignition
"I was a straight-A student," Melody said, wistfully, "but freshman year, when I had so much … homework overload, I just couldn't do it."
Her safe haven was gone.
"(School) used to be my escape," she said. "I'd come home and it'd be chaos. I couldn't do my homework, and kids started noticing. They started making fun of me for it … calling me names for it. My teacher started getting frustrated with me – and I was just getting frustrated with myself."
At home, Melody and her siblings battled for time at the family's lone computer to complete online course requirements, and Melody stayed up late every night to complete assignments. Desperate to help their struggling daughter, Melody's parents enrolled her in an online homeschool program. It was an attempt to relieve pressure, but it failed. Bickering at home, intimidation from her family and peers, frustration and self-loathing over her perceived failures — the pressure grew to be too much.
Melody was tormented, crushed. She was desperate for some measure of control over her life. She began to self-destruct, emotionally and literally. Fearful for her daughter, Carol took what action she could.
"My mom took a leave of absence to try and help me," Melody recalled.
For her part, Carol said it was heart-wrenching to see her daughter suffer.
"It was overwhelming to go through experiences like that," she said, describing the enormity of the situation. It was like watching Melody die, a piece at a time.
As the family battled the out-of-control emotional fire, life presented them with the real thing. In summer 2013, the Black Forest wildfire – the largest in state history — raged across central Colorado, taking two lives, destroying more than 500 houses and damaging scores of others, including Melody's.
"Our house was right at the hot spot of where it started," Melody recalled with a shudder. "My grandma across the street, she lost everything."
While Melody's family was spared the worst of the fire's wrath, the damage to the house forced them out while repairs were made.
"That made it even harder," Carol said, "because you're out of the house for five weeks."
Where would everyone sleep? Will we really go back? Will we be homeless? A thousand questions raced through Melody's mind.
From the ashes
Melody's father, who was beginning his own recovery, had recommended her to a counselor he'd been seeing. Melody shared with her an idea – she could seek help away from the chaos of home. The counselor offered a solution.
"I was like, 'Cal who?'" Melody recalled with a chuckle.
"The most important thing that caught my eye is that it was Christian-based," Melody said. "I felt like it was the most hands-on program out there, where there are people to help you everywhere you go."
She'd seen enough. Melody made the call to Cal Farley's herself.
"I want what's best for each of my kids," Carol said. It's always hard to have them not with you all the time, but … I could see it was a place I cold entrust her to – and people who really care."
Soon Melody was settling into life at Boys Ranch, a Cal Farley's residential program. The caring staff worked to meet her emotional needs, but there was the matter of her academic progress, too.
"I came here with five credits," Melody said. "I was supposed to be a junior in high school.
Knowing Melody would need at least 22 high school credits to graduate, Cal Farley's enrolled her in STARR Academy, a specialized educational program that helps youth like Melody catch up, academically, to their peers.
"It's at your own pace, which I really loved," Melody said. "It's a great program to get you caught up, which was my situation … My motivation was very high (because) I didn't want to ruin this opportunity that'd been given to me."
Just one year later, Melody has caught up – and more. She's enrolled in dual-credit classes at Boys Ranch, allowing her to simultaneously earn college credit for her high school course work.
"I'm a senior with all As – yay!" Melody grinned. "I'm taking college classes, too!"
More importantly, as Melody looks ahead to graduation in the spring, she is maintaining those grades and a healthy sense of balance.
"(At Cal Farley's), Melody saw what the well-balanced life was like … not staying up all night and working on academics," Carol said. "That's going to be a foundation for her as she goes out into the world. I'm glad she has that to take with her."
Melody also has a foundation of friends and a skill she's considering making part of her career – photography.
One of her friends, Jayson (2013 December graduate, click here to read his story), introduced her to the Boys Ranch Photography Club, part of the Community-as-Lab program.
"It's a very close-knit group," Melody said. "We're all comfortable being ourselves. We all, obviously, share a passion for photography."
Each Thursday night, the photo club members meet with their staff adviser to learn technique, review photos or strengthen fundamental skills.
As Melody described, in vivid detail, how she captured a close-up of a sunflower, Carol watched her daughter — and smiled.
"She's come back alive," Carol observed.
Melody nodded in agreement. She said God, through Cal Farley's, saved and transformed her life.
"I definitely think God brought me here," she said. "I came from a broken and chaotic family environment. I felt like I wasn't going to go anywhere or make anything of myself. … Now, I'm getting my diploma and I'll be able to provide for myself … I'm excited! I feel like I can go anywhere and do anything I want."
And, the mother and daughter agree the next steps in Melody's journey are possible because of the dedicated people who support Cal Farley's.
"Cal Farley's … is probably the best example of love being lived out," Carol said, adding a message for those supporters. "You're doing the right thing … you're meeting kids right where they need help.
"How could we ever repay them?"
"
"He has sent Me to heal the brokenhearted … to give them beauty for ashes, the oil of joy for mourning, the garment of praise for the spirit of heaviness."
— Isaiah 61: 1, 3
Watch Melody's interview with her mother now, click below