When rancher Malcolm Shelton gazes across the rolling breaks of his family's ranch, he's not just looking at buffalo grass, sage and Angus cattle: He's looking at history, heritage and legacy. He's also looking to the future.
"We feel a sense of stewardship, because it's taking care of the land, taking care of the cattle," Shelton said. "We don't want to abuse the land in any way. We try to improve the land."
He feels the same way about his tenure as chairman of the board of trustees for Cal Farley's Boys Ranch. As a fourth generation rancher, he understands preserving the legacy of an institution, but he also knows the importance of seeking out modern methods and evaluating them.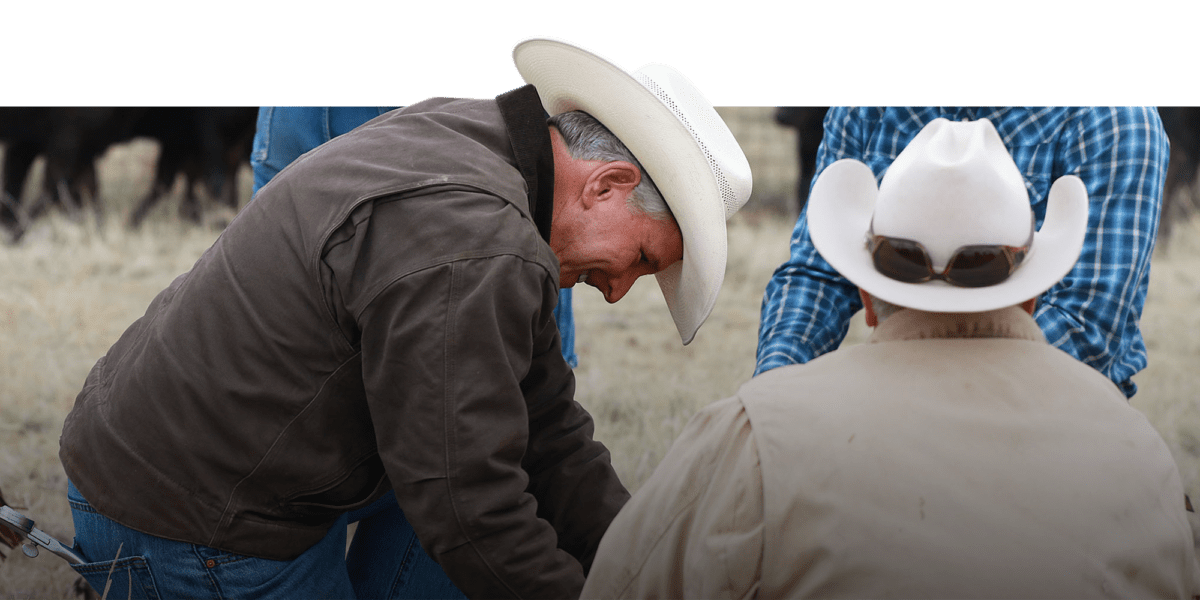 "The core of Boys Ranch will always be the kids," Shelton said, days before the board entered a visionary strategy session. "The program out there is just remarkable. When we go out there and get to see the seniors and they give their testimonies, that's just so moving. To see the appreciation they have for the quality of education and experience they have out there – they're just so thankful, and it always comes from the heart. You can tell when they speak."
A passion for ranch management
In 1915, Shelton's great-grandfather, John M. Shelton, bought the Bravo division of the old XIT Ranch, about 120 sections on the semiarid Texas-New Mexico border.
Shelton grew up on the ranch, riding horses and checking cattle, then went to Texas Christian University in Fort Worth, Texas, where he earned a business degree then completed the respected TCU ranch management program. After college, he returned to the ranch for good.
"It's something I've always wanted to do," he said. "I never did waver. I always wanted to be a rancher."
In 1980, he took over the job of ranch manager from his father, Jack Shelton, then began implementing some of the new techniques he learned at TCU.
"We've done a lot of cross-fencing," Malcolm Shelton said. "We've built a lot of pens. Every pasture has access to a set of pens so we don't have to drive the cattle very far."
He lists more improvements: new grain bins, spring and fall calving, cattle breed changes. Shelton is as passionate about making good decisions going forward as he is about preserving the past.
In 2012, Shelton turned the ranch management position over to his nephew, who represents the fifth generation.
Shelton keeps his hand in at the ranch, branding and castrating cattle, changing the oil in the ranch's 32 windmills, driving a feed truck and checking the pastures. He's not afraid of hard work.
"I love the cattle work," he said. "I love every aspect of ranch work. I don't necessarily love cleaning out drinking tubs or reservoirs. But the good thing about it is one day you may have some work you don't enjoy, but in a few days, you'll have a different kind of work – a variety of things."
Shelton was drawn to the Boys Ranch mission initially because of the agricultural aspects of Boys Ranch. The idea of teaching children to work with their hands in the outdoors appealed to Shelton as he drove past the ranch twice a week.
"I just love the idea of the work ethic there," he said. "Back then, you could see them farming the area right next to the highway."
Since joining the board, Shelton has become even more impressed by the range of activities for children at Boys Ranch, including rocketry and cutting edge technology.
"I don't know of any place in the country that can take kids like this and bring them out into a remote location like Boys Ranch and give them all those opportunities that are out there," he said. "I know some facilities offer residence – but that's just residences. Children there don't get to participate in the great outdoors and have the freedom that a lot of these kids do."
Shelton's term as chairman ends in October. Afterward, he looks forward to continuing his hands-on work with the board.
"I like the quality of the organization, the many good things, the opportunities provided for these children who don't have opportunities, from the circumstances they've come from," he said. "I love the fact that Boys Ranch is Christian-based. Residents can go to worship service. They've got a pastor there they can talk to and different counseling available. And Bible studies – that's a good foundation for those kids."
Shelton is as focused on the board's work of preserving the Boys Ranch mission as he is on preserving his family's ranching heritage. He's a rancher by birth and a Boys Rancher by choice.
For years before Malcolm Shelton began serving on the Cal Farley's Boys Ranch board of trustees, his father, Jack Shelton, had been quietly donating to Boys Ranch.
In fact, Jack Shelton has been donating to Boys Ranch since 1948.
Like his son Malcolm, Jack Shelton grew up on the Bravo Ranch, riding almost every day and eventually becoming the ranch manager.
He had seen the Boys Ranch campus. "Friends and relatives had an interest in it," Shelton said. "They got me interested. I knew the Bivins area before Boys Ranch was there. I'd go by every now and then and stop in on my way to Amarillo."
Cattle ranchers in the area all knew Boys Ranch, and one day, Shelton began donating.
"I just liked the concept," he said. "Kids getting a helping hand and somebody seriously wanting to carry them along."
Since that time, Shelton has donated faithfully. Boys Ranch thanks him for his support – and so do the Boys Ranch residents.