Krystal: Discovering, building connections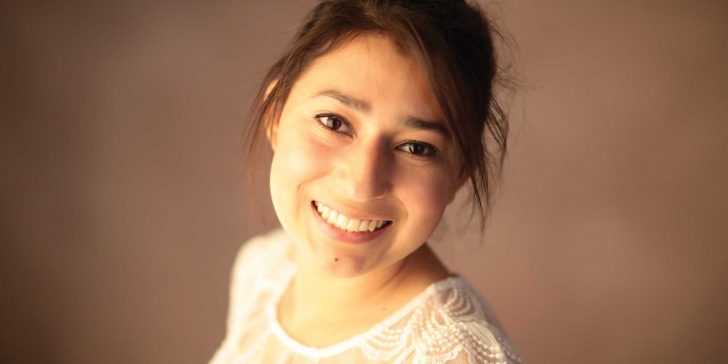 "I believe that community is essential to any person, no matter who they are," said Krystal, a Cal Farley's alumna. "I have been able to succeed partly because I have a community of friends and family who give me their love and support."
Krystal's belief mirrors Cal Farley's recognition of the importance of a sense of belonging and its influence on an individual's success. Comprising Cal Farley's Model of Leadership and Service, belonging is one of six vital human needs, along with safety, achievement, power, purpose and adventure.
Yet, before Cal Farley's, the incredible journey Krystal is now taking wouldn't have been possible. Providing support to five children and their grandmother, poverty was an insurmountable obstacle for Krystal's parents. Making matters worse, Krystal wasn't succeeding academically and was beginning to exhibit problematic behavior.
When a neighbor mentioned how life-changing Cal Farley's had been for her daughter, Krystal's parents faced a hard realization — Krystal's best chance might be somewhere besides home.
"My parents were worried about my future," she said.
In 2010, Krystal was accepted to Boys Ranch. It didn't take long for her to embrace all Cal Farley's had to offer. Within two years, Krystal was graduating from high school — as valedictorian! In fact, her hard work earned her the Cal and Mimi Farley Memorial Scholarship, Cal Farley's most prestigious recognition of outstanding academic achievement and personal leadership.
Yet, Krystal said the greatest gift Cal Farley's gave her was teaching her how to manage time and money. Cal Farley's transitional living program, too, which guides older residents on the cusp of independence, provided critical skills and support, she said. To this day, Krystal said she still can rely on her lasting connections at Cal Farley's when she needs a listening ear.
Today, Krystal is a junior at a large state university, just one year away from attaining a degree in international relations and global studies. She's preparing for a career advocating for others on a global scale, an achievement she credits to the belief Cal Farley's supporters had in her.
"
I'm just thankful that they gave me the opportunity," she said. "If it wasn't for the donors, I wouldn't have been able to do it.