Justin: A place where he can let go …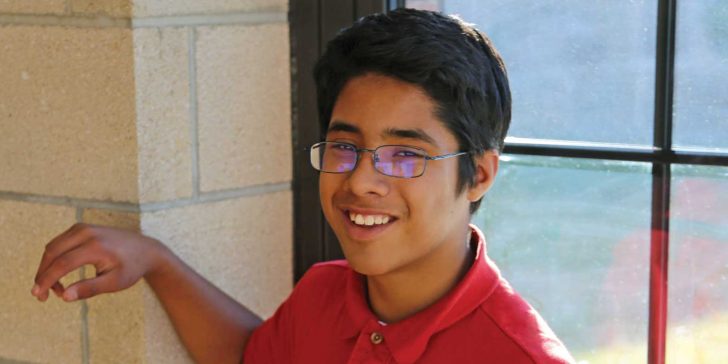 Justin knew he had a problem.
For as long as he could recall, he'd been unable to control his emotions, especially anger.
"People would tell me I need to stop," he said, "but I'd tell them 'I know I need to stop. I can't stop.'"
As a young child, the modest teen of 14 with an enthusiasm for antiques had been placed in state care due to a series of tragic circumstances. His mother had been in a car accident that resulted in severe brain trauma and left her, after surgery, unable to even remember her children.
"She forgot who we were for a long time, so she couldn't take care of us at all," Justin explained. "She now knows who we are. Each time she sees us, though, she cries."
Justin and his brother lived with their father for a time, but his battle with substance-abuse eventually led to incarceration.
Now, though, life was supposed to be different. Justin and his brother had been adopted by a loving family. He often fought with his brother, but isn't that what brothers did? Usually, it was those fights that unleashed Justin's rage. Or, sometimes, he was just unhappy to not get his way. Whatever the cause, Justin's response went beyond a bad temper. It was out of control.
And, this was the result.
Justin got into a fight at school with a boy who'd made fun of him. He tackled the boy, sending his head into a nearby fire hydrant.
"I was so angry at him, I didn't realize what I'd done," Justin admitted. "He was bleeding all over the fire hydrant … I ran to get help."
Why do I act like this? Justin wondered. What can I do to change? What if something terrible had happened?
"I felt extremely guilty. I felt this is not what I should have done," he said.
As if he didn't already feel guilty enough, Justin knew lashing out wasn't in line with his Christian faith.
Justin had once learned of Cal Farley's from a caseworker. He'd described it as a place for struggling young people to find the help they needed to get their lives back on track.
Could that be the solution Justin needed?
About six months after coming to Cal Farley's, Justin believes the answer is absolutely.
Together with his caseworker, house parents and other Cal Farley's mentors, Justin is learning to identify the triggers that send his emotions racing and developing constructive ways to share his emotional state with others. It's an important first step in helping Justin stabilize his mood swings, instead of letting his emotions control him.
"They're finding alternative ways that I can signal that I'm angry," Justin said. (For one,) I say, 'may I please have some alone time?"
Justin said the staff at Cal Farley's have taught him the importance of communication in heading off an outburst before his anger reaches a boiling point. He is also learning to use an activity he already loves, running, to soothe his emotions.
"Running … helps me calm down," he said.
Another approach that's helping Justin is giving him responsibility to care for an animal. In Justin's case, it's a goat named L.J. Justin's caseworker, Christy Reeves, explained how focusing on L.J.'s wellbeing gives Justin a daily objective, which helps him in a much broader way than focusing on his anger alone.
"That falls into having a purpose," she said, alluding to Cal Farley's Model of Leadership & Service, which identifies six areas of need Cal Farley's addresses with those we serve. "If you have a purpose, you have things that are worthwhile to you to prioritize."
Justin also continues to find purpose in his faith, which he said is strengthened through weekly devotionals and chapel services. He particularly enjoys the worship services.
"People can let themselves be who they really are … (Chapel is) just somewhere where everybody can let go," he said.
He also noted the Boys Ranch Chapel staff and his house parents are helping him develop his faith through Bible study and prayer. Justin believes the best example to model his life after is there.
"
This really is a great place. I like to know people. I like to think the more people I know, the more friends I can have.
"I'm digging further with the Bible," he said. "I don't want to be the person who condemns somebody, I want to be the person that can help them … One thing that I think every day is 'How can I be more like (Jesus)? What can I do to help people like He did? What can I do to not be somebody who is mean or rude or disrespectful?'"
This focus on positive, encouraging relationships is important to Justin. He knows he has much to learn and apply to his life to become the young man he wants to be. But, for now, it's enough that he enjoys connecting with people and being a positive influence among his friends.
"This really is a great place," Justin said of Cal Farley's. "I like to know people. I like to think the more people I know, the more friends I can have."
As he thinks about how far he's come in such a short period of time, Justin said his mindset is already much different than just six months ago.
"I can focus more on what's ahead than what has gone past," he said.