Mr. and Mrs. Hutchison: Making It On Their Own, Thanks to Boys Ranch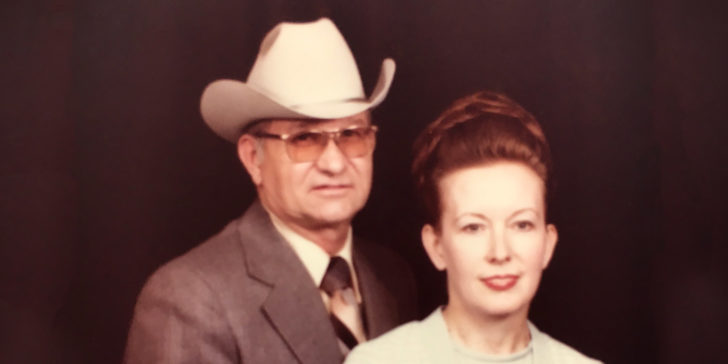 "
They always manage to get the kids to where, when they leave there, they're ready to make it on their own. I have a lot of respect for Boys Ranch, too.
Johnny Hutchison grew up in the 1940s on a farm near McLean, Texas, when the rugged landscape was, in many ways, still an untamed land.
"You know, back then, we weren't that far removed from the Panhandle being like a new territory," Johnny chuckled. Unfortunately, after losing his father and brother within just three weeks of each other, Johnny found himself living on his own at age 14.
Around that same time, Johnny met a young man named Bobby. "Bobby was my neighbor up the road from where I lived," Johnny said. "He was a tough kid."
Bobby was rough around the edges, but he and Johnny soon became friends. Eventually, Bobby found his way to Boys Ranch, where he learned the skills he would need to function as an adult and to make a living one day.
Johnny saw firsthand the changes Bobby experienced at Boys Ranch. Bobby grew up, spent some time in the armed service and, the last Johnny knew, Bobby and his wife were living in Kansas.
"Bobby had a lot of respect for Boys Ranch," Johnny said.
Johnny grew up, too, and by the time he was 20, he was making a career for himself as a rancher, one of several vocations he pursued over the years. "I took care of what was considered the best herd of cattle in the Panhandle," he recalled.
Johnny Hutchison has remained a faithful supporter of Cal Farley's, attending the annual Boys Ranch Rodeo almost every year for many decades. He continues to be impressed by the real-world skills children learn at Boys Ranch, skills they can rely upon to help make their way in the world.
As Johnny considered his estate plans, he decided to include a special provision to benefit the boys and girls living at Boys Ranch. It was an important decision for Johnny to continue his support of Cal Farley's.
"They always manage to get the kids to where, when they leave there, they're ready to make it on their own," he said. "I have a lot of respect for Boys Ranch, too."