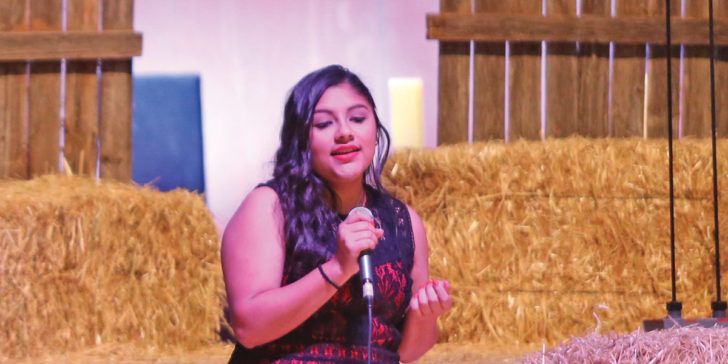 When Jewel, 16, came to Boys Ranch, she needed a change. Her mother faced serious health issues, and her father struggled knowing how to be the dad Jewel needed.
"I wasn't a child at home," Jewel remembered, "I had to 'adult' there. I had to clean the house and do all the chores."
This often shy, quiet young woman is learning to come out of her shell at Cal Farley's. There's nothing wrong, of course, with being reserved, but it's also special to watch a child learn to live with boldness. For Jewel, one effective conduit to expressing herself has been the annual Boys Ranch Christmas cantata.
On the cantata stage, Jewel is free. She shares her beautiful voice with a fervor sure to bring a tear to every eye.
"It's easy," she said, explaining her onstage transformation. "I was doing it all for the glory of God."
Like her heavenly Father, the Boys Ranch community accepts Jewel as she is. We love and support her, even as we work with her to heal emotional scars and help her become the best person she can be.
"You don't just make friends at Boys Ranch," Jewel agreed. "You make family."
Helping each other reach their potential is what families do.
It's a truth Jewel has fully taken to heart.
"I want to help others see that they have gifts from God, just like I do," she said.