Jerry Powell: Lifelong dream becomes chance to make dreams come true for Boys Ranch youth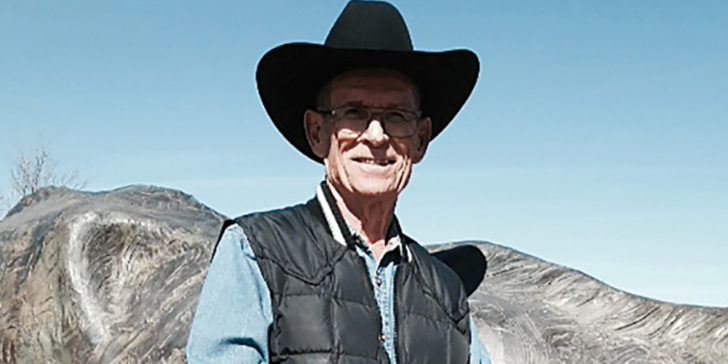 "
If they go and talk to those kids, and visit with them like I did, they'll understand.
As a boy, Jerry Powell wanted to be a cowboy.
You might say he was destined for such a life. Born in Oklahoma, Jerry spent his youth in New Mexico before moving to Lubbock, Texas, in 1945.
But Jerry found little support for his dream, so he went to work at an early age driving a tractor. Jerry drove that tractor from 6 p.m. to 6 a.m., and also worked as a life guard at the local swimming pool. Life was busy, but Jerry liked being active.
"I enjoy working," he said. "I'm 86 years old, and I love to get out and go."
When the time came, Jerry enrolled in college. Even as he studied, Jerry's cowboy dream still beckoned.
"I really didn't like school," he chuckled. "I'd rather ride a horse or rodeo. That's how I spent my life. I always wanted to own a ranch."
For years, Jerry worked as a plumber and a building contractor, before he said the Lord enabled him to purchase that little ranch he'd dreamed about. Life was good.
But, when Jerry's wife began suffering health difficulties, Jerry made the difficult decision to sell the ranch and move on.
As hard as that time was for Jerry, it led him to a discovery.
"When I sold my ranch, I had several saddles, bridles and tack I had to get rid of," Jerry said.
Jerry heard about Cal Farley's Boys Ranch, and thought Cal Farley's might be able to use his equipment.
"I took the stuff up there and I gave it to them," Jerry remembered. "When I was going to Boys Ranch and talking to these kids that were there, I was amazed! These kids were so well-mannered."
The experience inspired Jerry, and he's been a proud supporter of Cal Farley's ever since. Jerry has even included Cal Farley's in his estate plans, making sure the boys and girls Cal Farley's serves will continue to receive life-changing services in a Christ-centered atmosphere and at no cost to their families.
"It's Christian-oriented, I think that's the most important thing it has going," Jerry said. He adds a word of advice for anyone considering supporting Cal Farley's:
"I'd tell them to go down there and talk to the kids," Jerry said. "If they go and talk to those kids, and visit with them like I did, they'll understand."