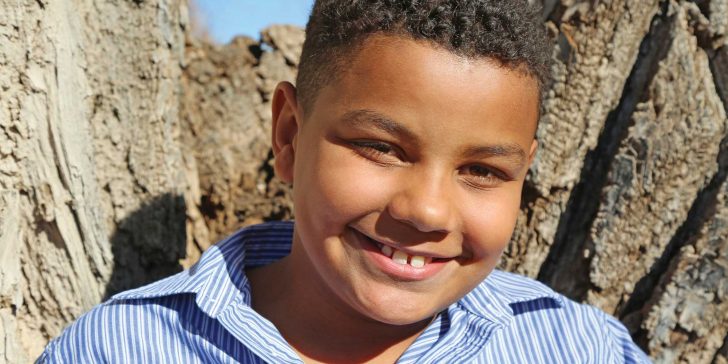 On a brisk evening at Cal Farley's, residents and staff gathered to share stories of hope. Among the young people present that night was Isaiah, one of 12 children to share their message in a nonverbal display called "cardboard testimony."
When it was his turn, Isaiah, 11, stepped forward, providing a glimpse of his life before Cal Farley's. He walked forward and held a white poster board high above his head. On it was written in large black letters: Worn out by poverty.
Before coming to Cal Farley's, Isaiah said he and his mother struggled financially, moving from place to place in search of income and stability. They often relied on the help of friends or family for shelter and food.
Many nights, Isaiah said, he simply went hungry.
"
"The whole reason I came here is because we had poverty," he recalled. "Before (coming) here, I went to seven schools from when I was in pre-kindergarten to now, fifth grade."
Isaiah got good grades, but the instability took its toll. He began to act out and ignore his mother's rules. Finally, hope came when Isaiah's mother learned about Cal Farley's.
Isaiah was excited at the prospect and, now that he's living and learning at Boys Ranch, Cal Farley's flagship campus, he said he most enjoys the activities designed to help him gain confidence and spending time with his housemates, with whom he's great friends.
Isaiah said his time at Cal Farley's has been nothing short of a miracle.
"Miracles are things that God does," he said.
Perhaps the best description of Isaiah's miracle is in the rest of his hand-written testimony, for on the back side of the poster board, Isaiah confidently wrote: I am provided for.
"I could have been left … in poverty. I could have been suffering that instead of being here and letting my mom onto her feet," he said. "And, coming here, I know He has a path for me."