John & Louise McCrery: Providing for the boys and girls of Cal Farley's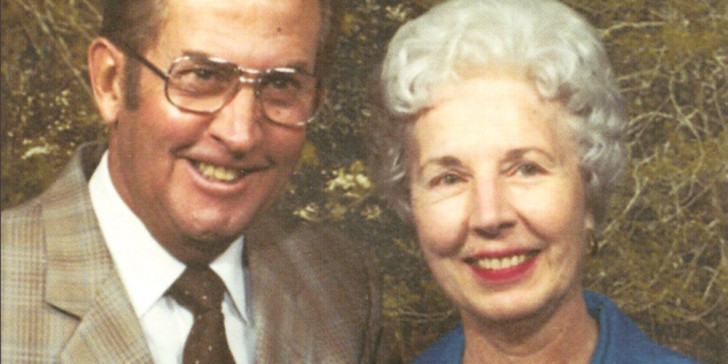 What began as an invitation to dinner for John B. (Jack) and Louise W. McCrery turned into more than 60 years of giving to Cal Farley's.
Jack and Louise McCrery of Pampa, Texas loved people and helping others. They were especially fond of young people and had a strong desire to help them be successful in life.
A graduate of Massachusetts Institute of Technology, Jack was a sustaining member of MIT, a former member of the Educational Council and a Registered Texas Professional Engineer. He worked for the Cabot Corporation in Pampa for 27 years. Cabot matched Jack's gifts to Cal Farley's for more than 20 years. Louise was a graduate of Hood College. She was an elegant and gracious lady who was loved by all who knew her. The couple married in 1941 and had no children.
Friends in Pampa invited Jack and Louise to visit Cal Farley's Boys Ranch and take a tour in the early 1950s. Following the visit, Louise said, "We were so impressed, especially by the polite young boys with whom we ate dinner." Jack and Louise attended many rodeos and events at Boys Ranch over the years.
Thus began more than a half-century of generous contributions to Cal Farley's, including a pledge in 1970 to help build the chapel. Jack and Louise later decided to include Cal Farley's in their estate plans.
After Jack's death in 1997, Louise continued contributions to Cal Farley's and said, "What a wonderful blessing Cal Farley's decision to establish a place for boys — and later girls — has been for so many young people through the years. I am so glad I can help in some small way."
A few years before her death, in a letter to the president of Cal Farley's, Louise wrote, "Jack and I were richly blessed and happy that we could help in a small way so that some youngsters could have a 'shirttail to hang onto.' I'm sure you are as pleased as I am that so many dear folks have chosen to remember Jack with gifts to (Cal Farley's)."
Through their careful planning, the McCrerys' commitment to the youth at Cal Farley's continued according to their wishes through their estate plans. We are grateful for their legacy of giving and will always remember our dear friends, Jack and Louise McCrery, with fondness and appreciation.