For the youth we serve, a dream can motivate, inspire, improve and help achieve a goal. Cynthia, an alumna of our Girlstown, U.S.A., program, kept a dream in her heart for many years. This year, she made it come true, earning her doctorate degree in pharmacy from Creighton University School of Pharmacy!
But, Cynthia's accomplishment is even more important.
Not only had Cynthia dreamt about making this happen since she was 18 years old: At age 42, she'd never lost sight of her own dream. But, just as importantly, she'd encouraged her daughter, Khiahna, to follow her own dream of studying nursing.
This summer, Cynthia and Khiahna graduated side by side!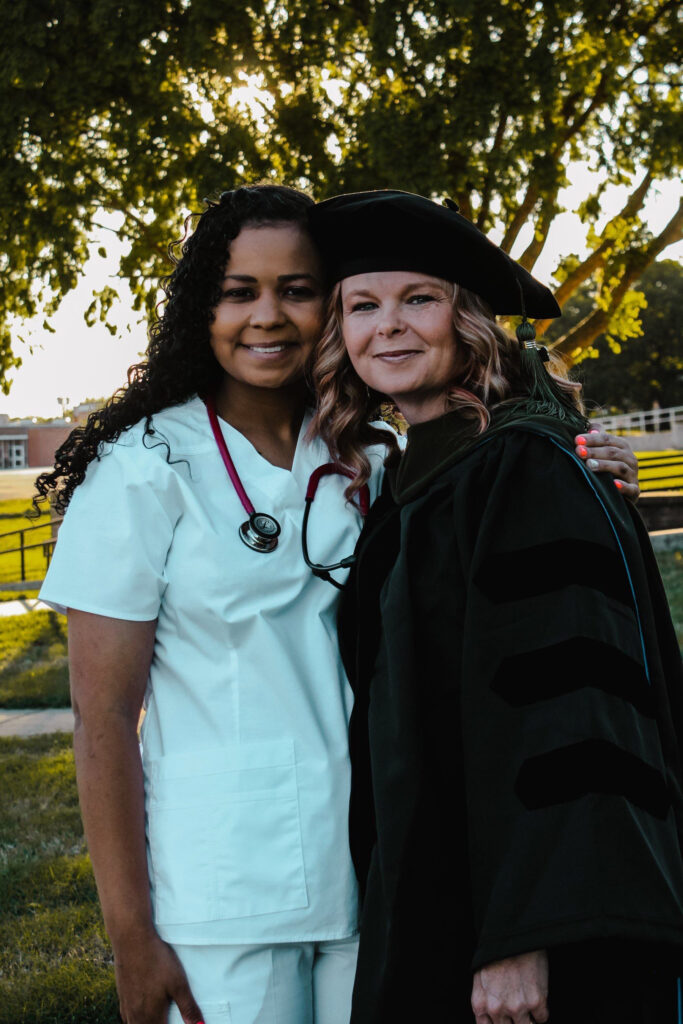 When Cynthia came to Girlstown, U.S.A., in 1992, then a Boys Ranch campus for girls, she was 14 years old and being raised by her grandparents. She struggled with feelings of abandonment and had begun making some poor decisions.
"I wasn't dealt the greatest hand in life from the very beginning," Cynthia said."Luckily, my grandparents raised me the majority of my life."
At age 18, Cynthia was hired to work as a pharmacy technician, a job she loved. It was to be a stepping stone as she moved on to pursue her dream to become a pharmacist. The next year she started pre-pharmacy classes at a local college.
Of course, sometimes reality throws up a speed bump or two on the road to realizing our dreams.
"I ended up becoming a mother that year, so I quit school. I thought there was no way I could do this type of school with a child,"Cynthia said.
She may have quit college, but Cynthia continued working full-time as a pharmacy technician. Her dream was dormant, but it clearly was still there. Cynthia's determination was too strong to let it fade into memory.
"I have always been strong willed and determined, whether it be good choices or bad," Cynthia said. "If someone ever said I couldn't do something … I did it, just to prove them wrong or to see why I shouldn't do it."
Cynthia recalls her time at Girlstown was valuable. She had mentors who worked hard to move her in a different direction than her impulsive, immature brain wanted to take her at the time.
"I remember one of my houseparents talking to me when I was in trouble," recalled Cynthia."She said that I could use my strong will in a good way if I directed it in a good direction. I could point it in any direction I chose and reap whatever I sowed, good or bad. More than once I was told my determination could get me anything I ever wanted. I just never believed that or believed in myself to do something good with it."
Cynthia would hear this message again years later, and from a much more powerful voice.
"I was in church one day and I was told the same thing that my houseparent told me, but in a different way," Cynthia said. "God spoke to me to tell me that my past or my childhood does not define me! I am a child of God, and He makes my way perfect. He wants good for me and wants for me to have dreams and he will help me to succeed in those dreams."
That, she said, is when she finally made the decision to go back to school.
She pursued education as she was able and, in 2013, Cynthia seized another chance to pursue her dream.
"I received my associate's degree in science from Eastern Oklahoma State College in Wilburton, Okla.," she recalled. "From there, I applied to two university schools of pharmacy and was accepted at both of them. I chose to go to Creighton University School of Pharmacy. Between undergrad and grad school, it took me a total of seven years to receive this degree."
Seven feels like an eternity when you're chasing a dream. But Cynthia was patient. She already had been chasing this dream for 17 years. She wasn't about to give up.
"With three children, a husband and a full-time job, I decided to fulfill my dream of becoming a pharmacist!" Cynthia said.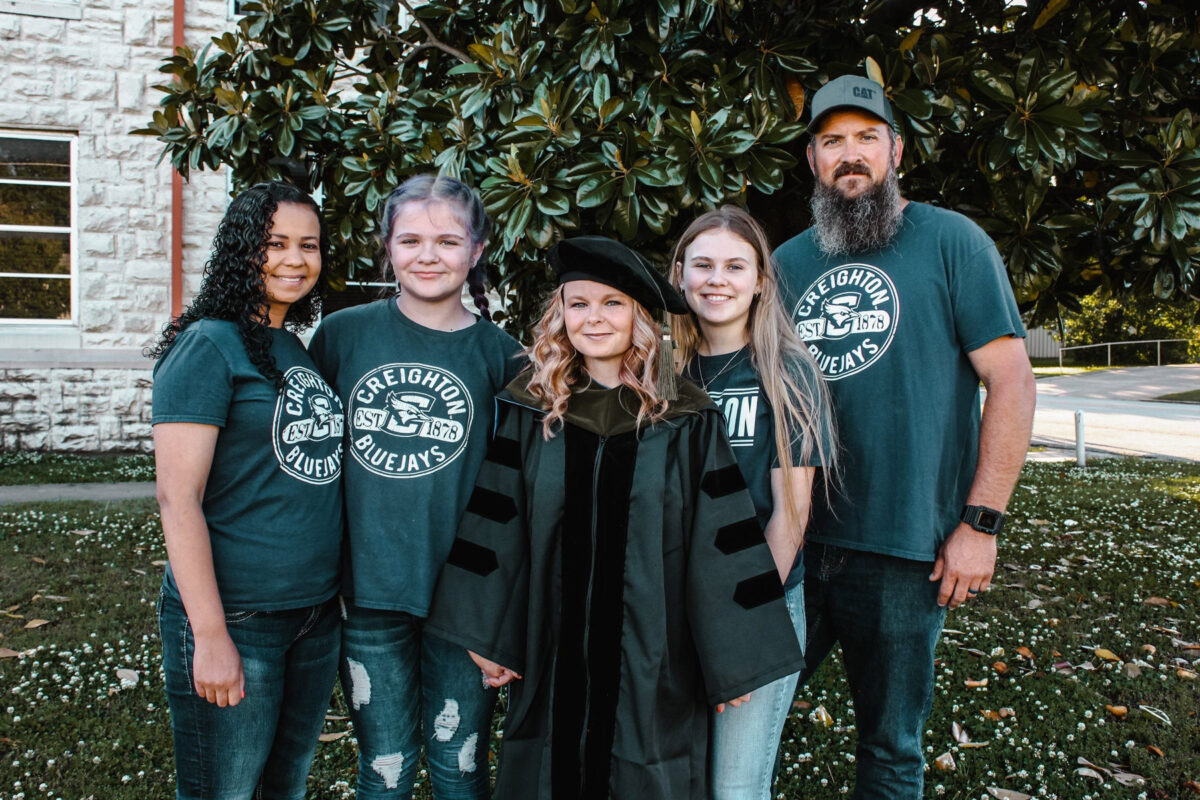 A first-generation student, she is the only member of her family to ever earn a degree. And, she set quite an example in doing so — she earned her doctorate.
"God has been with me every step of this journey," Cynthia said. "Even now, through my career, He is using me as a vessel to bless others."
Boys Ranch has been with Cynthia as well. She applied for and received a scholarship from Boys Ranch which helped her throughout her college journey.
Cynthia now works for Indian Health Services in Talihina, Okla. With her new degree, she is a hospital pharmacist for the Choctaw Nation. What was once only a dream is now her reality.
"I am so thankful for anyone that donates to Boys Ranch, because it helped me more than they will ever know," Cynthia said. "I pray these donors are blessed ten-fold for the help they've given me. In turn, I hope that I can bless others with the knowledge and skills I have learned and the career I have chosen."