Dayla: A point of light
Finding support at Cal Farley's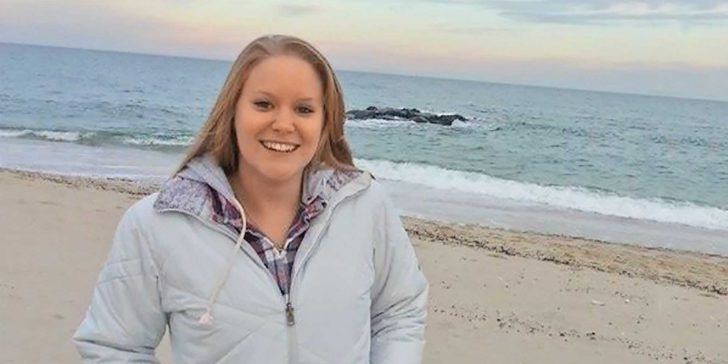 In a sense, Dayla, 26, has lived two lives. The first was a dark, painful, restrictive place. The second is a bright path of hope and possibility. And, just as history splits along lines of B.C. and A.D., Dayla points to a singular moment when her life changed forever.
"It's literally the moment I was dropped off at (Cal Farley's)," she said. "It was physically the pinpoint experience of ending one part of my life, and starting this new path."
As a young girl from Minnesota, Dayla knew of her father's struggles with drugs and alcohol. When she was 10, her mother remarried, this time to a doctor. While Dayla's brother was old enough to remain by himself in Minnesota, the rest of the family moved to Texas. It wouldn't be her last move, though, as Dayla's family went on to move four more times in as many years, finally settling in Lubbock, Texas.
Sadly, family life wasn't as stable as Dayla would've hoped, and she paid a terrible emotional price. The home that should've been a safe, welcoming place instead was filled with tension, stress and feelings of emotional abandonment.
"That trickled down to me," Dayla recalled. "In the midst of all this, I became suicidal. I was self-destructive, I began cutting myself."
But, Dayla's troubling behavior didn't stop there. She withdrew and began to display risky behavior.
"I was angry, I was emotional. I was isolating myself a lot. I wouldn't interact a lot with my step-father or my mom … it was very tense," Dayla said. "I would just sneak out at night."
Dayla's family sought professional help to stabilize things. Realizing her emotional triggers were at home and, Dayla said, believing things would settle down without her daughter's disruptive presence, Dayla's mother sent her to live with a friend for a few months.
Life was hard enough for Dayla, now a young teenager, living away from her family. Then came the worst news yet: Her mother had been diagnosed with breast cancer, and the prognosis wasn't good.
But, during a visit to her therapist, Dayla chanced to meet some residents from Cal Farley's. As they chatted, Dayla was intrigued by what she heard — a whole campus full of children, laughing, learning and healing from life's hurts. It sounded interesting, so Dayla shared what she'd learned with her mother.
Time went on, and Dayla eventually moved in with her brother in Minnesota. It was the latest in a series of attempts to find peace, but it didn't work. By the time she returned home, Dayla was behind in school and still displaying self-destructive behaviors.
"I just was kind of losing it altogether," Dayla said. "At some point, my mom told me I had an interview at (Cal Farley's). … I (said) that's a really interesting place, but I didn't want to go."
Dayla's mother had made a connection to Cal Farley's through her therapist. In her daughter's absence, she'd been through the pre-placement process, and Dayla had been accepted.
But, Dayla, now 15, didn't know that.
"When my mom went to drop me off at (Cal Farley's), I thought it was an interview. When I got there, she (said), 'there's a bag of clothes in the back of the car.'"
In hindsight, Dayla can somewhat understand her mother's need to provide care for her daughter while focusing on her own health needs. But, at the time, her placement cut right to the quick.
"I felt betrayed by my mom. I felt her job as a parent was to protect me, and she didn't. … She just got rid of me. I felt like she chose (my step-father) over me."
Facing yet another new environment, Dayla, helped by the emotional supports at Cal Farley's, eventually determined to make her peace with life.
"I remember a time when I was … thinking, 'This is a time to rip all these walls down that I've been building, and just let everything out, and only put back what I want inside.' I think that changed my perspective," she said.
Dayla soon settled in, and discovered Cal Farley's wasn't just a dropping ground for unwanted children. It was a place of healing and hope — with caring people who could help her release her very heavy emotional baggage. She learned to reach her potential, and that included getting her academics back on track.
"Through … the school on campus, they let me graduate early. I went in behind, and then caught up and graduated early," Dayla marveled. "During the summer, they would let me do the summer school on the campus. I think it was two or three classes each summer I was there. And … I was supported. They (said), 'You can do this. This is doable. This is something that can help you in the future.'"
Armed with a Cal Farley's scholarship, Dayla enrolled in college and looked forward to pursuing her dream. But, life had another speed bump for her to cross first.
"I found out I had something wrong with my brain. I had to have brain surgery," Dayla said. "It happened during a semester. I was terrified I was going to lose my scholarship … (Cal Farley's was) just great. … so supportive."
Dayla said the reassurances from Cal Farley's that her scholarship would be waiting for her when she was ready to re-enroll gave her the support she needed through a difficult recovery.
Today, Dayla has just graduated with bachelor's degrees in nursing and social work. She's making plans to pursue a master's degree, and then a career as a pediatric trauma nurse.
"Thinking about (my journey) makes me just want to cry," Dayla said. "I feel entirely grateful."