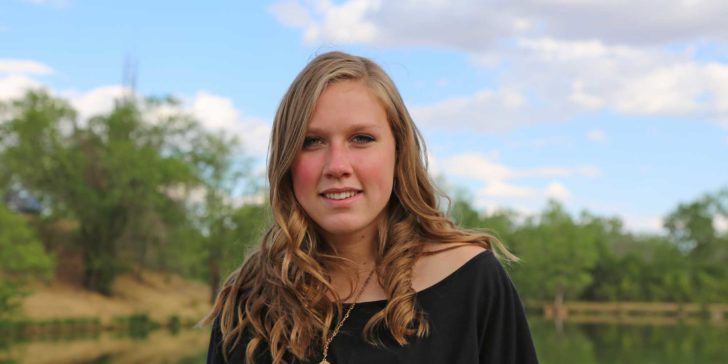 Anna, pronounced "Anya" in her native Russian, stood on her tip-toes to peer over the nurse's station under which she'd been sleeping. The 2-year-old's mother had succumbed to a prolonged illness just days before and, despite his repeated promises to the clinic nurses, her father had not come to retrieve her.
He's not coming, Anna thought to herself.
The realization brought with it a flood of tears, grief and utter hopelessness. Wilting back beneath the nurse's station, Anna curled back up and cried herself to sleep.
Eventually, a neighbor came for Anna, with Anna's older sister in tow. She was a familiar face, but sadly not one who'd remain a part of her life.
"She took me to the orphanage," Anna recalled.
The sisters adjusted to life in a Russian orphanage. Anna listened to the other girls talk about the families who'd come and rescue them, who'd give them safe, happy homes. Though she kept it skillfully hidden, it was Anna's growing dream, too.
"When my sister turned 16, she left the orphanage to go and start her own life," Anna remembered. "She would constantly come and check me out of the orphanage to go do things and spend time with her — just be a family."
Anna loved those visits with her sister. She loved being a part of a family. She felt like nothing bad could happen to her as long as they were together. Yet, her sister was set on making a life for herself. Anna's sister would go on to marry and give birth to two sons of her own. As her new life took root, the time between visits grew.
And, by the time Anna was 8 years old, she could no longer hide her desire for the warmth and safety of a loving family.
"I kept praying to God to ask Him to give me a family," she said, "but all my friends got adopted before me."
Then — on Christmas Eve, no less — a friendly American family came to adopt Anna! Anna went from feeling all alone in the orphanage to having a mom and a dad and a younger brother.
Anna and her new family spent some time together in a hotel getting to know each other before the long trip to someplace called Indiana. Their first hurdle was establishing basic communication.
"We had this little book and an iPad to translate because my mom didn't know any Russian, and I didn't know any English," Anna smiled. "That's how we translated."
It was a small victory, a good first step. The family had no way of knowing, but their next challenges would be far more daunting.
Anna quickly grew to love her family. She felt secure in their loving home. But, as is common for children who've experienced trauma, she began to express years of pent-up emotions at the expense of creating relationships with her new family.
"I had a jealousy, a lying and a stealing issue," Anna acknowledged.
Anna's family tried to be understanding, to show her patience. Yet, as her bad behavior grew, so did the consequences. Anna saw herself getting in trouble, but never her brother. She began to believe her family was showing special treatment to her brother. It only drove a bigger wedge between them. Anna began hurting her brother as the opportunity and mood struck her. On one occasion, she even broke a tooth.
"Back then, I didn't feel ashamed at all," Anna said.
Yet, that wasn't the worst of it. Anna's father tried to explain to her that each child has a different relationship with his or her parents, that they loved her every bit as much as they did her brother. But, Anna was too fearful at the loss of relationship to accept the meaning of his words.
"I told the school counselor I was afraid to go home. I told her my dad beat me," Anna admitted, recoiling at the memory.
Obligated to act, Anna's counselor notified the authorities. It didn't take long to sort out the situation, but it was a giant red flag to the adults in Anna's life.
"My parents and I had a long conversation about why I did it," Anna said. "I didn't know what to do. I was tired."
Anna's mother didn't get much sleep that night, or in the nights that followed. An idea was forming, one that would give Anna a much-needed second chance at her new American life.
"They told me, 'We found this perfect place where you can start your life over. They take kids like you with problems, and they help solve them,'" Anna said.
That sounded promising to
Anna — a fresh start!
"
"One day, during chapel, I just burst out into tears," Anna remembered. "I felt something I've never felt before. I felt like the chains on me were just broken into pieces — I felt free."
"Boys Ranch is helping me out," Anna beamed, considering the last year of her life. "Looking back, it was like, 'why did I do that, who was I?'"
This aspiring FBI agent is making the most of her time at Cal Farley's Boys Ranch, shaping her life each day a little more into the person she wants to be. She's enjoying life in her Boys Ranch home and plays on the basketball team, which she said provides her both an outlet for frustrations and practical lessons on living.
"Coach Moss is a really good coach. He understands my issues," she said. "He always has really good advice."
Anna is also working withher house parents to rebuild her relationship with her parents. Anna is speaking regularly with her mother, and feels encouraged at the new direction.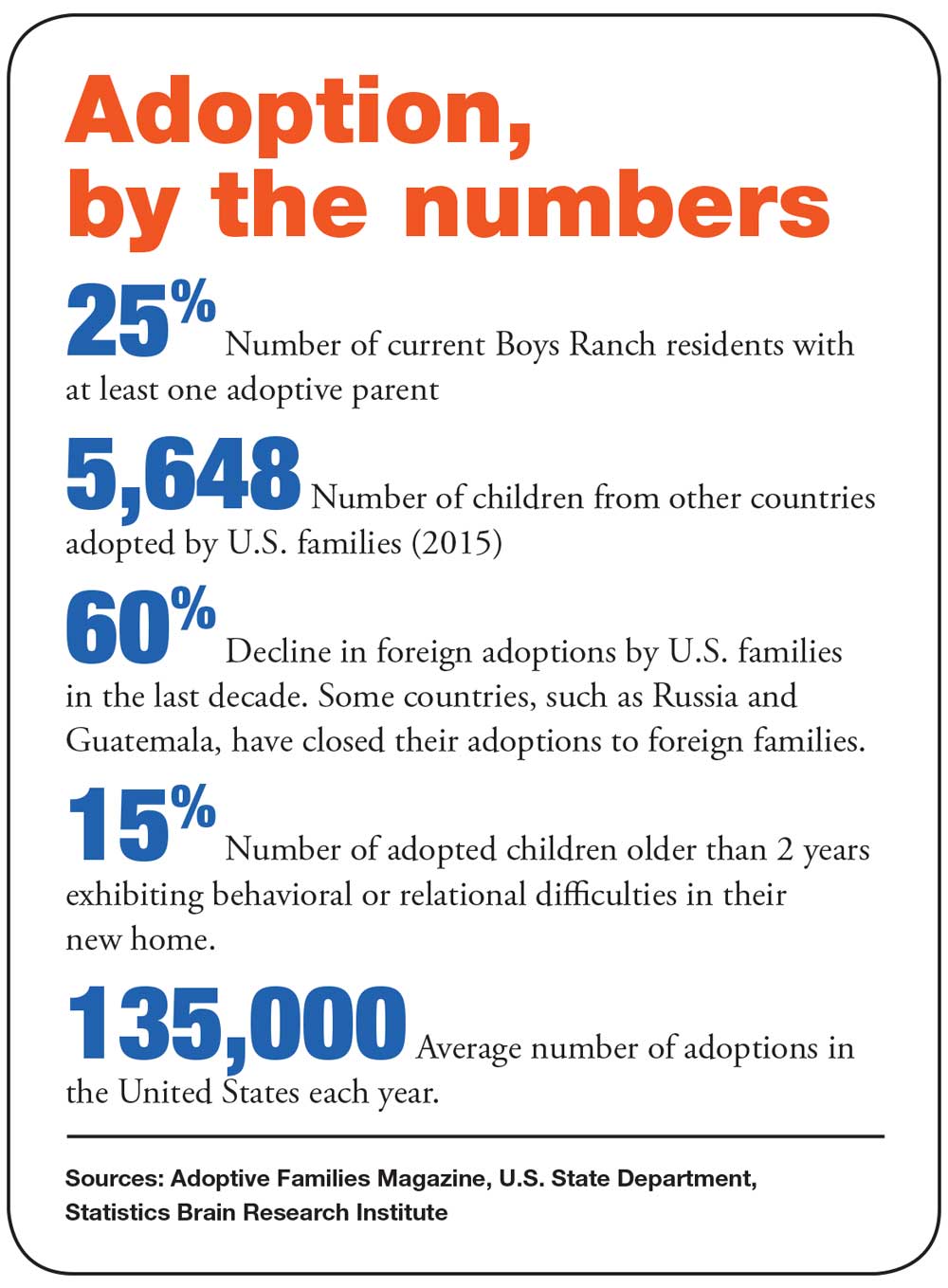 "I just tell my mom the issues I'm having," she said. "I feel more like I'm getting my problems solved."
Among them is her relationship with God.
"One day, during chapel, I just burst out into tears," Anna remembered. "I felt something I've never felt before. I felt like the chains on me were just broken into pieces — I felt free."
Like anyone, Anna still has good days and bad. But, she's working hard to be more honest, and to quash the jealously that once plagued her.
And, she's finally grasping the truth of what her father was trying to tell her.
"Everyone at Boys Ranch has the same story," she said, "but a different life."