Andrew: Thank you to those who helped me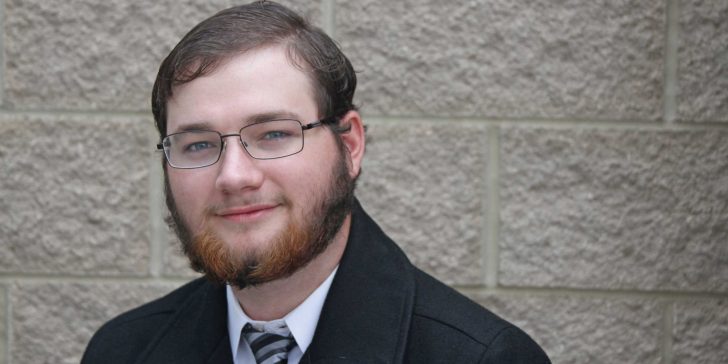 My name is Andrew, and I owe you so much.
Cal Farley's was exactly the help I needed, when I needed it the most.
When I came to Boys Ranch, I was about 14 years old and I had some struggles, mostly with authority in general. I grew up near Fort Worth, Texas, and my parents divorced when I was five years old. I suppose a lot of children's parents get divorced, but I always had a hard time with the idea. For the longest time, I was convinced that one day my parents would get back together. I didn't like being apart, and I hated bouncing back and forth between Mom's and Dad's house.
For a few years, I adjusted to the situation. But, then my mom got remarried. I thought he was the coolest guy in the world, but he wasn't my dad.
By the time I reached eighth grade, things were pretty rough. I didn't care about following the rules at home, my sisters and I fought a lot and I really didn't have any friends. At school, things got bad enough that I was kicked out. I changed schools three times. I didn't handle my problems in the best way possible – that's for sure!
About the time I began high school, my parents worked together to get me help from Cal Farley's, and I'm so glad they did.
I was excited about coming to Boys Ranch. I thought it would be a place where I could wipe my slate clean and start over.
At Boys Ranch, I learned how to relate to people my own age and got to be part of a program to help me see what some different jobs might be like. I liked the small-school atmosphere there, and I appreciated how much time my teachers were able to devote to me and the other students.
But, it's easy to list things like programs or activities I was involved in. I want you to understand how much being at Cal Farley's changed my life.
Because of the relationships I made at Cal Farley's and the help working through my feelings, I was able to accept my parents' choices and my confusion over their divorce. My time there created a new bond between me and my mother, one I'm still working on today.
In a way, Cal Farley's also gave me back Christmas. Before Cal Farley's, Christmas had just gotten old to me. While some children might love the idea of having two Christmases every year (sometimes three or four) because of my parents' divorce, I didn't look forward to the back-and-forth or the overdone traditions. It was just a reminder that we weren't together as the family I wanted us to be.
At Boys Ranch, though, my house parents and friends helped make Christmas something different. I grew to like decorating the house and helping put up the Christmas tree. Each year, I even ran sound, lights and the spotlight for the Christmas cantata at chapel.
And, let me tell you about chapel!
I'd made a commitment to God before I came to Cal Farley's, but the truth is, by this time, I was just going through the motions. At Boys Ranch, I rediscovered Christ. I felt God pulling on my heart one night during our mid-week home devotions. The experience reinforced and renewed my faith.
Coming to Cal Farley's is what helped me decide what I wanted to do in life, too. My house parents and teachers helped me see how much I wanted to be a teacher. If I'd stayed at home, I might have dropped out or missed the opportunity to do something I love. Instead, I'm in my second year at college. Because I took some classes at Cal Farley's that gave me college credit, I've already earned more than 50 hours toward my degree!
So, thank you. Your supporting Cal Farley's helped change my life. It was a really great place to start over, and that's just what I needed.