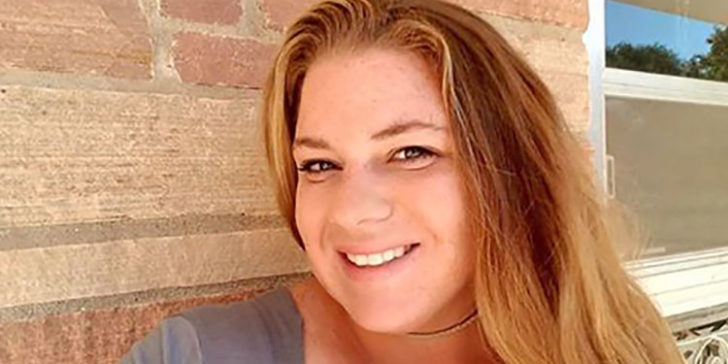 In the front room of a house in the suburbs of Chicago, a once-vibrant mother of three laid paralyzed on a hospital bed, a victim of the devastating effects of multiple sclerosis. Diagnosed when her daughter Amber was just 7 years old, she quickly became unable to care for her children on her own.
Amber remembers moving into her maternal grandparents' home, where she and her siblings lived with their three aunts and uncles, who faced serious medical issues of their own. Though surrounded by family, Amber was left to her own devices much of the time. After all, her grandparents had their hands more than full with their four children's needs.
"There were more important things than looking after us children," Amber recalled, matter-of-factly.
Her grandparents were struggling under the weight of so much responsibility. They simply were not equipped mentally, physically or financially to care for all the needs in front of them. But, what could they do? Where could they turn?
When a family friend mentioned hearing about Cal Farley's, they immediately thought of their granddaughter, Amber.
The idea of moving halfway across the country to a place she'd never been didn't initially appeal to Amber. She joined her grandparents in a visit to Boys Ranch, all the time believing they would let her — at age 14 – choose what to do next. It came as quite a shock when her grandparents decided Cal Farley's was an opportunity too good to pass up.
"I honestly thought they'd let me do what I wanted, because they always had," Amber recalled. "I was shocked when they left me at Boys Ranch."
In reality, Amber was far from abandoned.
"Everyone reached out to me, even people I was nasty to at first … It was so different than Chicago. People in Chicago don't try to get to know you … Cal Farley's gave me a big extended family."
Once she decided to take advantage of all Boys Ranch had to offer, Amber applied for an experiential learning position at the horse barn. It was a fun learning experience, if a bit comical at times.
"
Cal Farley's gave me a big extended family.
"They couldn't believe the city girl wanted to work at the barn," Amber laughed. "I made a fool of myself. I didn't know how to do anything. I did things totally the wrong way."
She forged on regardless. Practicing what she was learning, Amber was determined to get it right. Eventually, she even participated in the Boys Ranch Rodeo, competing in barrel racing and pole bending. But her experiences at the horse barn were lessons in more than horsemanship; life lessons were in the mix, too.

"I think the biggest thing I learned was don't be afraid to fail," she said. "Why worry about everything you did wrong?"
These are the principles Amber, now 29, holds to as she builds her business, Carbon Acres Horse Training. Named after her first horse, a dapple gray stallion named Carbon, Amber's business trains horses, provides horse boarding and offers riding lessons. In her first year of business, Amber already has sights on expanding her facilities.
Amber is grateful for the opportunities and lessons Cal Farley's Boys Ranch provided her, opportunities that shaped her life in many positive ways.